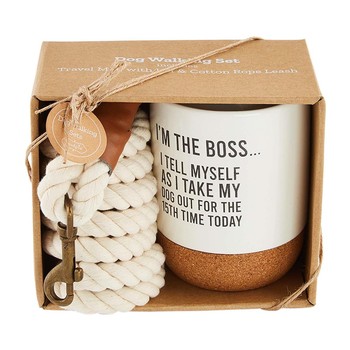 Boss Leash Mug Set
Unit #43500109B
Gift this "I'm the Boss" coffee mug and dog leash to a new dog owner. The two piece set comes with a white cotton rope dog leash. The dog leash arrives boxed with a ceramic sentiment mug. The mug features a removable travel lid. The front of the coffee mug features the phrasing "I'm the boss... I tell myself as I take my dog out for the 15th time today"
Dimensions: leash 60" | mug 12 oz.
Material: DOLOMITE
This item is available for shipping only.