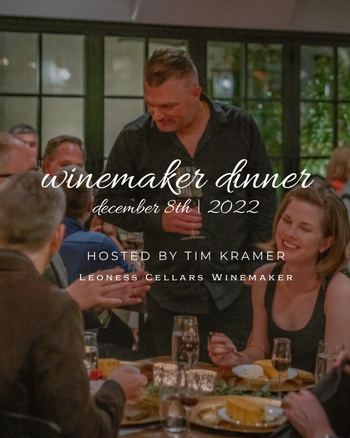 Wine Makers Dinner
Wine and dine with Tim Kramer at our 2022 Winemaker Dinner!
We invite you to celebrate a full year without any closures, a great harvest and to raise a glass to another fabulous future Leoness vintage!
Since the beginning, Leoness has been lead by our one and only winemaker, Tim Kramer. This special evening is a great opportunity to rub elbows with Tim, drink tremendous wines (paired by Tim) with a delicious menu created by our sister company, Temecula Catering.
We hope you'll join us!