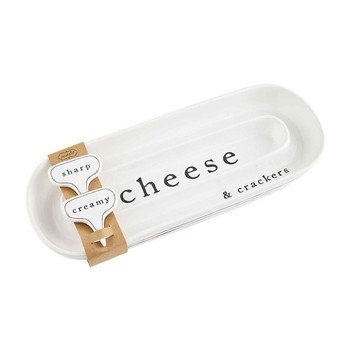 Cheese Cracker Server Set
Unit #42300034
Our Cheese and Cracker Dish Set is perfect for two! The three piece set comes with a hand-painted ceramic dish. The dish features the sentiment "cheese & crackers". The plate also comes with two ceramic cheese markers to add to your favorite sharp and creamy cheeses.
Dimensions: dish 5 1/2" x 15" | marker 2 1/2" x 2 1/2"
Material: DOLOMITE
Care Instructions: DISHWASHER SAFE MICROWAVE SAFE
This item is available for shipping only.