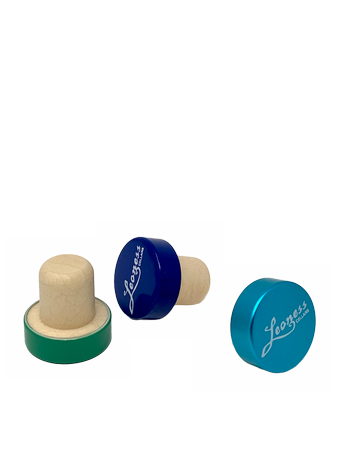 Logo Button Stopper Sets
Why have just one when you can have three! Enjoy our unique packs of Leoness Logo Button Stoppers, because you can never have enough corks. Reusable, hand wash for a long life. Keep your wine fresh without having to deal with corks that just won't go back in.
Pink Set: Red, Pink, Purple
Blue Set: Dark Blue, Light Blue, Green
Gold set: Gold, Graphite, Black
This item is available for shipping only.