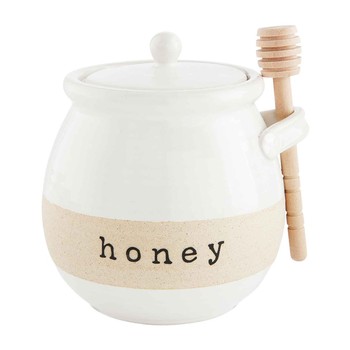 Stoneware Honey Jar
Unit #40970023
Dip into this Farmstead Honey Jar Set! The two-piece set comes with a stoneware pot. The pot also features a lid that has a side loop to hold included wooden honey dipper. The front of the jar features the sentiment "honey". We recommend handwashing the wood honey dipper.
Dimensions: pot 4 1/2" x 4" dia | dipper 4"
Material: STONEWARE
Care Instructions: DISHWASHER SAFE MICROWAVE SAFE
This item is available for shipping only.