December 24, 2016 | From Vine to Bottle | Leoness Cellars
Highlights of a Great Year
This past year has been a great one! 2016 was full of great events, exciting news and lots of fun!
We kicked the year off with our 1963 Winemaker's Soiree in February. This spectacular 1960's themed Winemaker's Dinner featured wine based cocktails, hors d'oeurves and a 5-course wine paired dinner with Chef Daragh Matheson and Winemaker Tim Kramer. Guests arrived dressed in their 1960's best and enjoyed a night out wine, dine and dancing!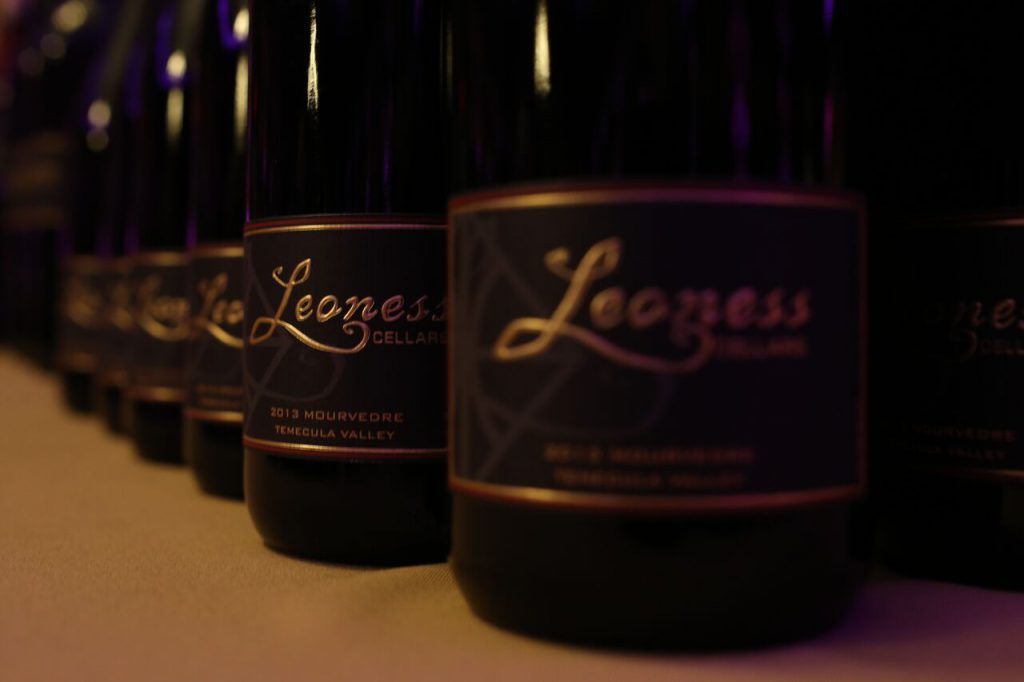 In July, Eddie Osterland, America's First Master Sommelier, joined us again for our 2nd Annual Wine & Vine Symposium. This year the event featured our Los Caballos Vineyard Merlots. Our esteemed panel including Gary Winder, Mike Rennie, Tim Kramer, Pete Mousis and Billy Bower enjoyed the interactive experience with guests and members. The highlight of the event was the involvement of the audience in asking questions and sharing stories.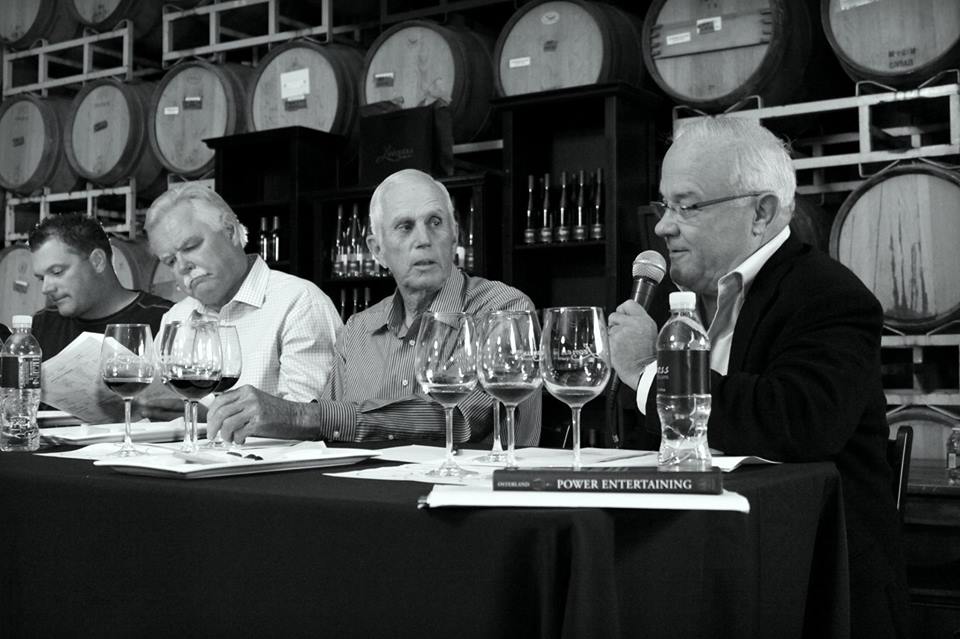 The Restaurant at Leoness had the great honor of winning 'Best Winery Restaurant' by USA TODAY's 10Best Readers' Choice Award contest. It was an honor to be nominated by their panel of experts and contributors for being a winery that produces top-notch wines, but also offers an excellent restaurant! The Restaurant at Leoness is grateful for the support from all those who voted.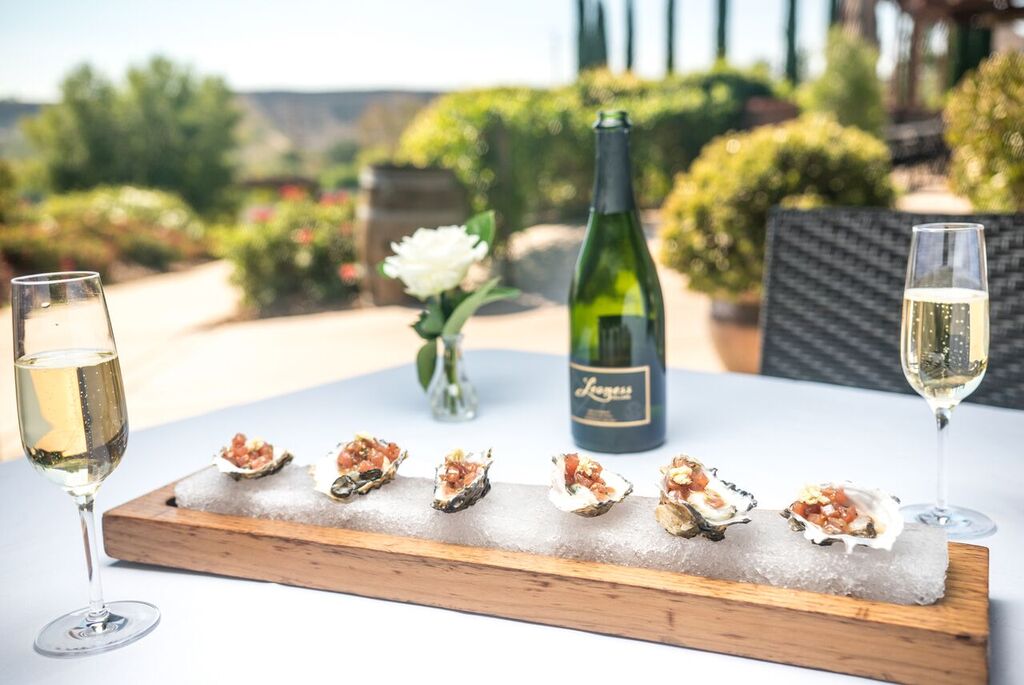 In September, Leoness Cellars was very excited to release its first ever Sparkling Brut. Produced from 100% Chardonnay grapes from the Los Caballos Vineyard, this sparkling wine is crisp and inviting, with notes of citrus and apple! Perfect to enjoy with your favorite salad or cheese or as you enjoy any celebration! We enjoyed this Sparkling Brut at the Harvest Celebration in September as harvest wrapped up, enjoying the biggest harvest to date with promising wonderful wines to come!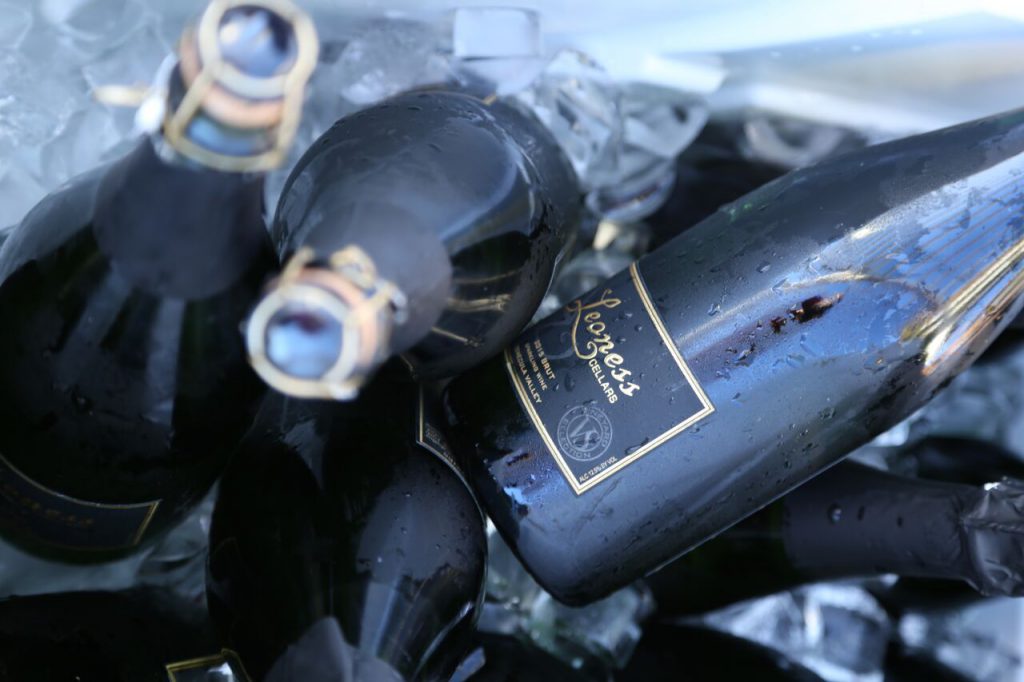 2016 was full of memorable experiences that we shared with you, our Leoness family. We hope you had as much fun as we did! On behalf of Leoness Cellars, thank you for all your continued support and we look forward to the coming year.
Comments