September 23, 2016 | From the Kitchen | Leoness Cellars
Voted Best Winery Restaurant by USA Today!
The votes are in revealing The Restaurant at Leoness Cellars as #1 Winery Restaurant by USA TODAY!
The 10Best Readers' Choice Award is a contest sponsored by USA TODAY. The Restaurant at Leoness was selected by a panel of experts, including editors from USA Today, expert contributors and other relevant sources as being among the top 20 of America's winery restaurants. These restaurants were selected for not only producing top-notch wines but also offering excellent restaurants with local cuisine from seasonal ingredients and perfectly paired with the fantastic wines. After nominees were selected the contest was launched offering the American public 28 days to vote for their favorite winery restaurant after which the winners were revealed!
The Restaurant at Leoness Cellars provides an exceptional al fresco dining experience with a full service menu featuring items made 100% from scratch in our kitchen accompanied by beautiful views of our Rolling Hills Vineyard. Offering seasonal selections ranging from vibrant salads like our Daragh's Caesar, crisped Applewood bacon, Grana Padano, garlic butter and cheese crostini, basil pesto and balsamic reduction goodness to entrees packed with an array of complimenting flavors, including our lobster fettuccini, three cheese mac and cheese, unique seafood flatbread pizza and more. Follow these up with a decadent dessert menu including a traditional baked trinity cream infused crème brulee with Madagascar vanilla bean and our Dacquoise, a meringue Japonaise, French hazelnut butter cream, raspberry puree enrobed in Valrhona ganache that will leave you craving more.
For that reason, and with the great support from all of our loyal guests and wine club members it is no question why it was voted #1 Winery Restaurant. The Restaurant at Leoness Cellars' success is fueled by a passion for serving savory dishes that are second to none and that pair perfectly with specially crafted Leoness wines. It is thanks to these loyal guests, wine club members and all who voted that we received such a prestigious award.
If you are looking for your next restaurant destination, visit The Restaurant at Leoness Cellars for elevated hospitality, exceptional dining and the perfect wine experience! Open Friday to Sunday for lunch and dinner, it is the perfect stop to add to your weekend itinerary.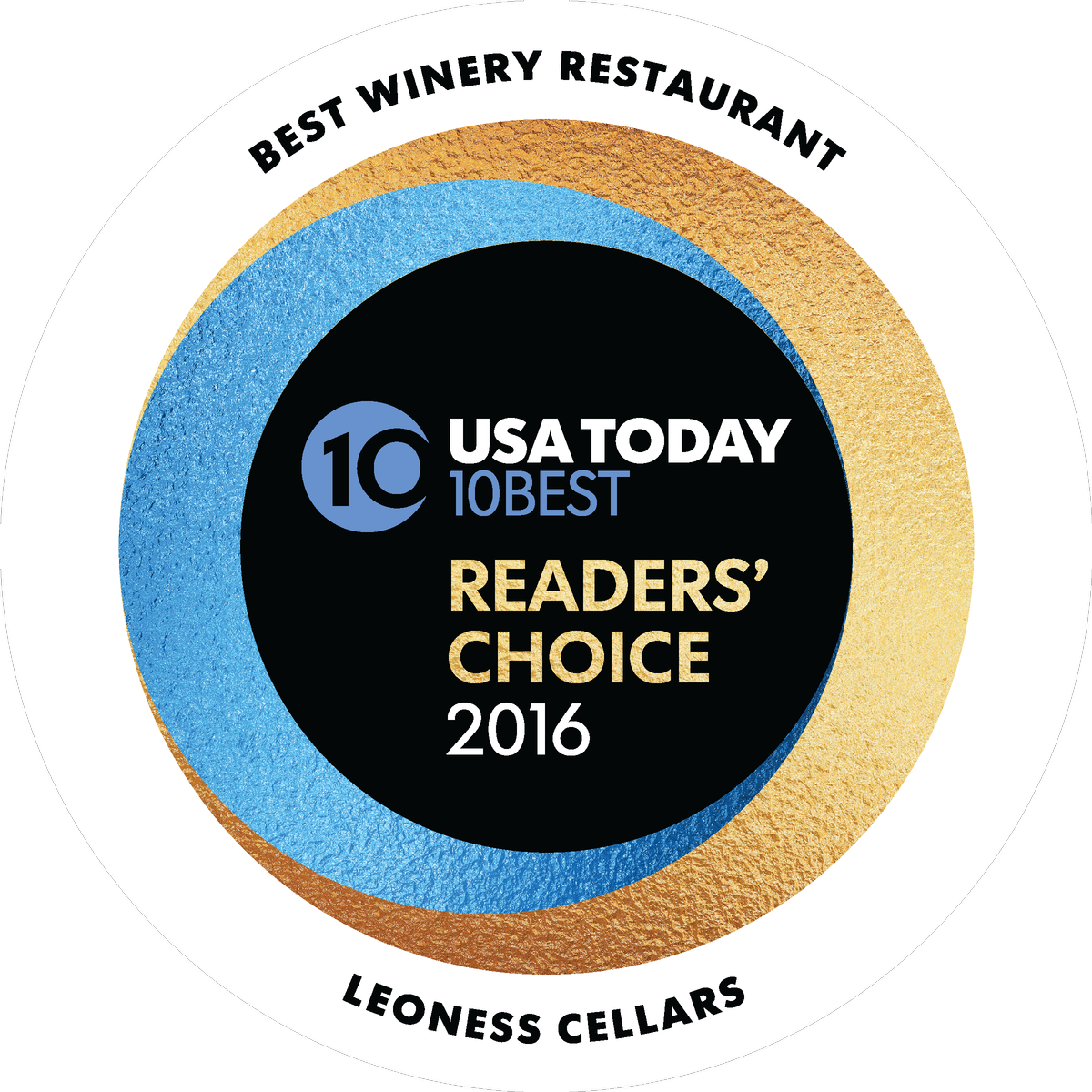 Comments