January 30, 2014 | Friends and Family | Leoness Cellars
Leoness Goes Abroad!
"I think the best thing about traveling abroad is often times the unexpected." Rebaux Steyn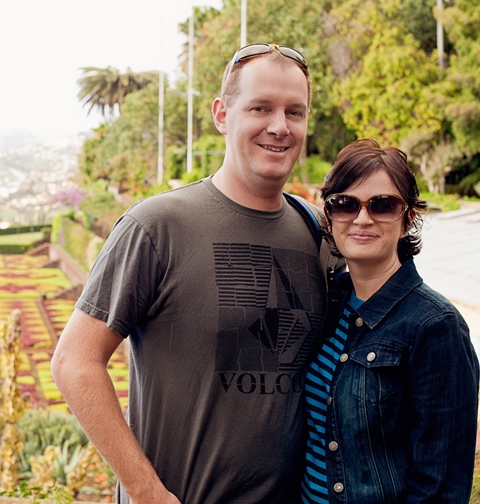 Rebaux and Jessie Steyn
After deciding to tour the Jerez Wine Region in Spain we all hailed a taxi and off we went into an unknown wine region. Without doing too much research I quickly became somewhat familiar with the regions rich history of Brandy, Wine and Sherry predating Roman occupation. Since we had quite a large language barrier with our driver, we simply pointed to where we wanted to go and soon enough found ourselves on a dirt road, following a small sign that simply said Bodega (Cellar).
Then, seemingly in the middle of nowhere appeared a beautifully designed, colossal modern structure.
Bodega-Luis-Perez
It did not seem like a winery at all. Things are quite different in Spain. Tasting and touring wineries are not as common and winery owners don't host as many groups and typically don't have people, especially tourists, just drive up and announce that they are there to taste. However, almost immediately after arriving a very friendly woman approached us and introduced herself as the owner's daughter and warmly welcomed us and took us in.
After consulting with her brother for a moment they quickly scrambled a tasting together and toured us on their beautiful facility. During our tasting their father joined us and to our surprise we found out that he was the professor of Oenology and Viticulture at the University in Jerez. This was incredible considering we had no intention of finding or interacting with someone of his caliber as part of our trip. What an unexpected surprise.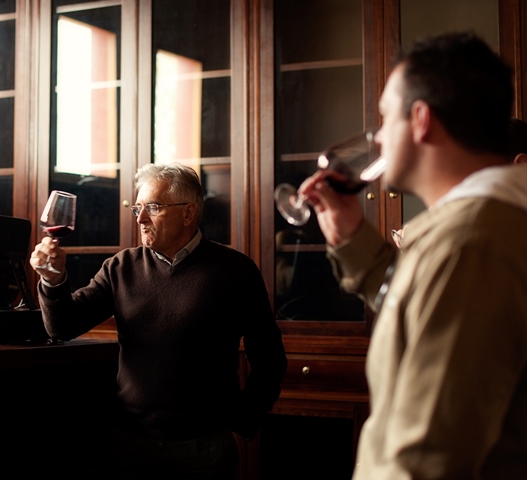 Tim Kramer tastes with Luiz Perez in Spain
During our tasting and gesturing (due to the language barrier) we were presented with incredible foods, mostly locally grown and produced and were offered the opportunity to open some of our Leoness wine to share…. an incredible experience! For a Viticulture and Oenology professor in Spain to comment on and taste our wine in such an incredible setting… WOW. …. and this was only one of many such experiences aboard the Leoness Wine Cruise. Something worth repeating and looking forward to!"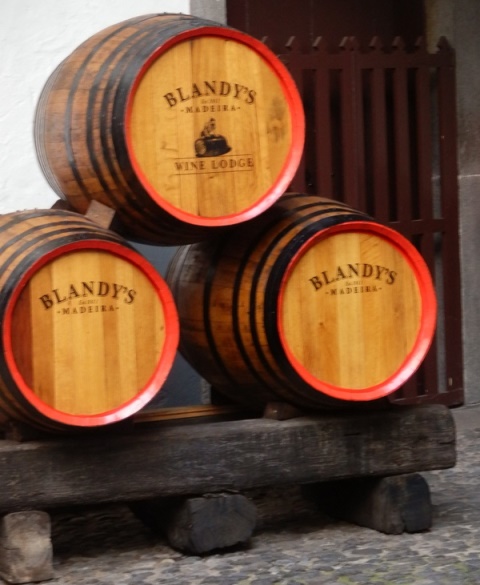 These barrels come from a 200 year old Bodega in the middle of a small town on an Island of Funchal. The tour was amazing and even though this facility only produces Sherry, it is still a wine product and was fascinating. Their tasting lineup was incredible. A 100 year old Sherry for 35EU (Euros) or approximately $49, yes that's right, for one ounce. And what does a 100 year old, 1oz at $49 taste like? Not so good…just goes to show, older is not always better. The history was incredible, so much so, you could literally taste it in the air…and the Sherry.
Note: If you are on a tour with Mike Rennie, keep an eye on him. He is constantly pranking people and never fails to get separated from the group!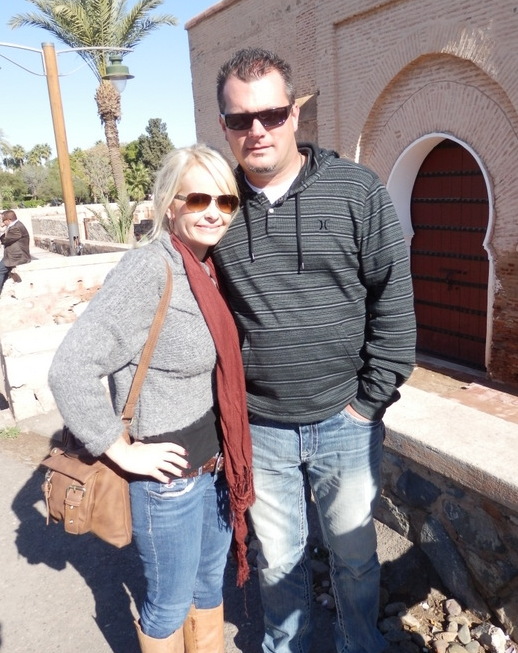 Wine Maker, Tim Kramer and wife Denise
I had the pleasure of joining the Crystal Cruise Lines Leoness Cellars cruise from Portugal to the Canary Islands, Morocco and several stops in Spain. The journey was quite a memorable one, experiencing new countries, cultures and cuisine while still being able to enjoy the luxury and comfort of the cruise ship. I found the service on the ship to be impeccable, and was very impressed as many of the staff members not only remembered our names, but also our favorite drink or how we liked a certain meal prepared.
As Winemaker for Leoness Cellars, I had a great time aboard the ship interacting with the many wine club members who joined us on the cruise during cocktail hours, dinners, onshore excursions or just hanging out on the upper deck playing cards and enjoying the breathtaking views. Overall, this was a great trip filled with wonderful new experiences, excellent amenities and comfort aboard the ship and spending time with old and new friends alike.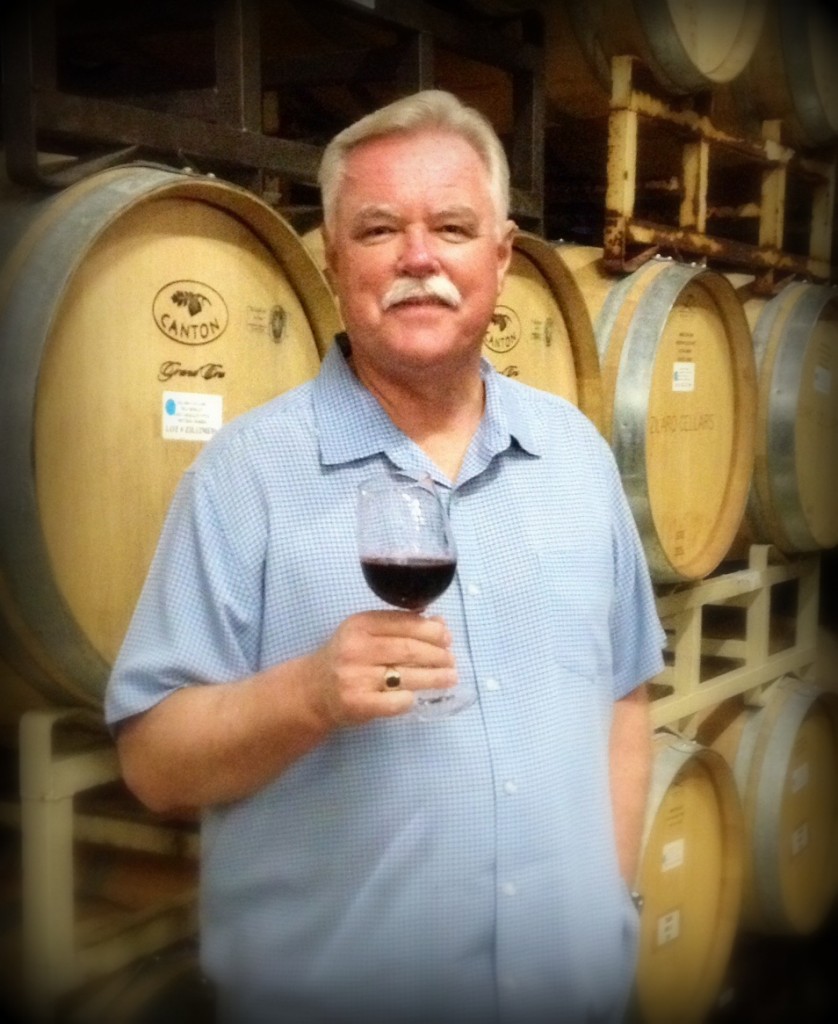 It's always a highlight for me to spend time with our wine club members on the cruise going to dinner and sharing a different bottle of wine each night. Talking with the waiters and the sommeliers on the ship and receiving their feedback on our wines makes the dining experience most memorable. Each time we've taken the day trip excursions we have gone to wineries with our wine club members. It's great getting to know them better, relaxing and not having to worry about a thing since everything is truly taken care of when your on board!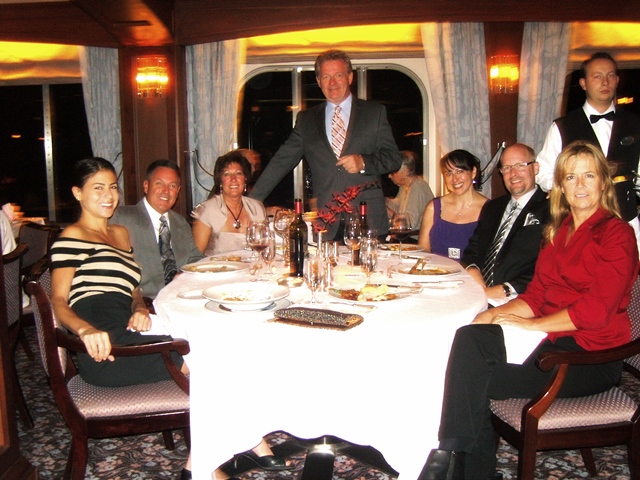 Per Nilsen hosts Leoness Club Members
I have organized and hosted 4 Leoness Wine trips and with such a wonderful group of friends. Being a part of the Leoness Wine Group makes you feel like you are part of an exclusive group of friends and it is like being a family member to this incredible winery, its owners and wine maker.
From card games on deck to wine paired dinners, the Leoness family makes for the best times ever on the cruises.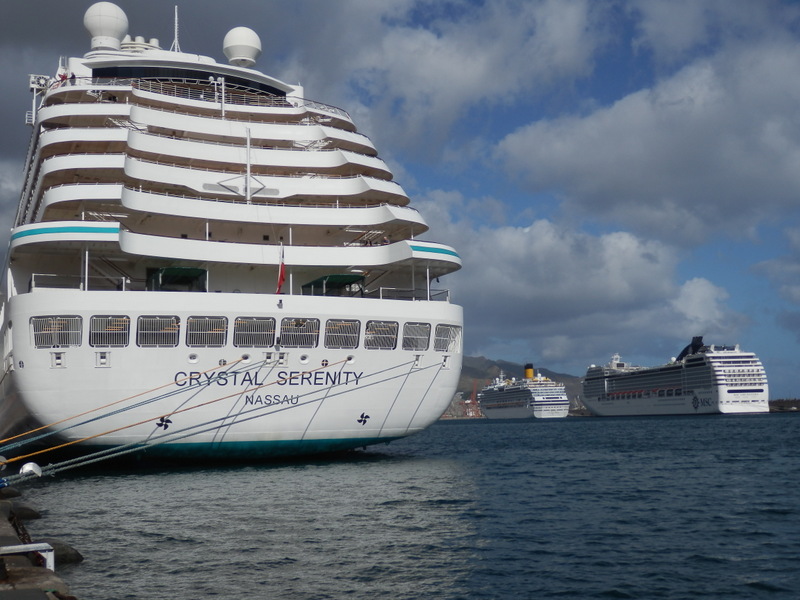 Comments
Commenting has been turned off.