November 25, 2013 | From the Kitchen | Leoness Cellars
Winter Wine Pairing with Merlot
When family and friends gather for winter dinners, it's a popular tradition to uncork an impressive bottle of Cabernet Sauvignon.
Typically the main course showpiece of a winter gathering features lighter fare such as turkey, ham, stews, chili, roast, chicken or even turkey pot pies.
In this event, a big brooding wine like a Cabernet Sauvignon with its heavy body and tannins can overpower many of these lighter meat dishes.
This is where the great underdog, Merlot steps in to save the day with her medium body, tannins, fruit and softness.
In the middle of the wine spectrum, Merlot pairs well with many foods and especially with lightly spiced, lighter meats.
With 640,000 acres globally, Merlot is the third most planted varietal and commands the highest respect in the wine world.
Our 2010 VS Merlot is hand-picked from our prized Los Caballos Vineyard located at the base of Palomar Mountain.
Featuring a little higher elevation and cooler temperatures, this Temecula vineyard brings flavors and aromas more typical of cooler climates.
Aged for 27 months in small French oak barrels, this Merlot vintage is elegant and well structured, with concentrated layers of plums and black cherry accented by earthy aromas. Hints of vanilla, tobacco and clove develop through a long, velvety finish.
Enjoy our Leoness Cellars Merlot from Los Caballos Vineyard with a wide array of your winter dinner occasions.
And please remember to create lasting memories and inspiring dreams along the way!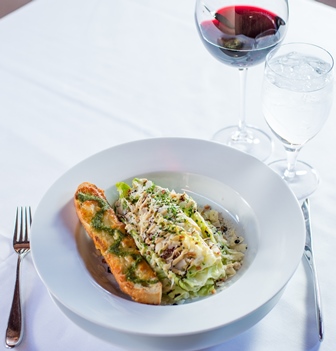 Comments